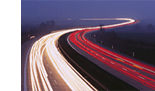 DSL Services
Get Blazing Fast Speeds with ISOMEDIA Blazing Fast DSL!
To really use the Internet's potential, you need broadband speed. Unlock the Internet's potential with blazing fast ISOMEDIA DSL. Talk while you surf at the same time! Download music and photos in seconds, watch streaming movies, get constantly updated sports scores and news updates in real time.
At full speed, ISOMEDIA DSL is nearly 25 times faster than your old dial-up modem. In addition, the connection is "always on," so you never have to wait to dial in, you'll never get a busy signal, and you can use your existing phone lines - no wiring required!

ISOMEDIA Blazing Fast DSL - Just $19.99 for the first 3 Months!
Blazing fast ISOMEDIA DSL comes complete with:

Download speeds up to 7 megabits per second
A secure, robust Email system with 10 mailboxes
Toll free customer support
Personal web page
Browser plugin to block annoying pop-ups
Spam and virus filtration to protect your Email and computer
Unlimited email addresses (aliased to the 10 email mailboxes)
A free dial-up account for use while traveling anywhere in the continental United States