TrueRing Phone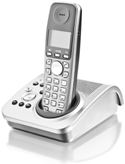 Finally, an easy to use Digital Phone for the home without complex billing!
When unlimited long distance to the U.S and Canada is included in a phone plan, all you need is a comfortable couch to kick off the conversation. ISOMEDIA's TrueRing gives you over 14 features that make it easier than ever to keep in touch with both personal and business associates across the US and Canada. Whether you need to get on a conference call with your sales team Back East or get the family included on a three-way call to decide on a vacation spot, TrueRing makes it easy to call without burning your cell phone minutes or incurring expensive long distance charges.
ALL THE FEATURES YOU EXPECT & MORE
With included features that you are already familiar with such as; Caller ID, call forwarding, call hold, call transfer, 3-way calling, redial, speed dial and many more, TrueRing is a complete phone system with the flexibility of easily customizing it to fit your needs and preferences. TrueRing gives you a robust phone system for a fraction of the price that you are currently paying.
When you have TrueRing service you know what you will pay every month, no more hidden charges and no need to change your phone number. The only thing changing will be your service provider all while giving you a reliable product, better sound clarity and incredible savings.
We'd say… This would be a good change!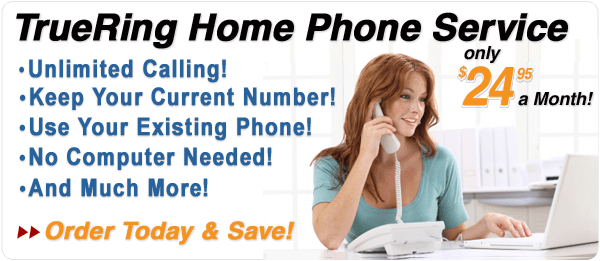 ISOMEDIA TrueRing Home Phone Service Pricing
Service Plans

Setup

Monthly

What's Included
Home Unlimited

Free

$24.95

-Unlimited Calling to United States and Canada (Alaska and Puerto Rico not included)
-All the TrueRing Home features
-One DID (Phone Number)
Home 500

Free

$15.95

-500 minutes of calls within the United States and Canada (Alaska and Puerto Rico not included) per month
-Extra minutes are billed at 5¢ per minute
-All the TrueRing Home features
-One DID (Phone Number)
Home 200

Free

$7.95

-200 minutes of calls within the United States and Canada (Alaska and Puerto Rico not included) per month
-Extra minutes are billed at 10¢ per minute
-All the TrueRing Home features
-One DID (Phone Number)
---