TrueRing Phone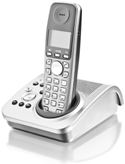 All The Features You Want - Without The Extra Charges!
TrueRing is a complete phone system with the flexibility of customizing it to fit your needs and preferences. TrueRing gives you a robust home phone system for a fraction of the price that you are currently paying. Additionally, TrueRing Home Phone Service comes with all the standard features you expect from a phone service provider, plus several more that the phone company doesn't provide, all for free. All TrueRing Features come standard regardless of the service plan you choose.


| | |
| --- | --- |
| FEATURE | DESCRIPTION |
| Three-Way Calling | Coordinating with the rest of the family has never been easier. Just add another person to the call with the Three-Way Calling feature. |
| Call Waiting | Whether it's your kids coach canceling practice or your dentist's office confirming an appointment, don't miss a call with our Call Waiting feature. |
| Basic Call Forwarding | Choose the number you want your calls forwarded to with no restrictions. |
| Enhanced Call Forwarding | Never miss a call when you are away from home. With enhanced Call Forwarding you can forward calls to your mobile phone or a friend's house. It's easy to set up and is included in your Digital Phone Package. |
| Enhanced Caller ID | Customize your personal Caller ID information that will be seen when you make calls. |
| Caller ID With Name | See who is calling before you decide whether to pause the game or show you are watching. |
| Anonymous Call Rejection | This feature will prevent calls from blocked numbers, making it easier for you to manage the calls you take. |
| Enhanced Voicemail | Never miss an important message with Enhanced Voicemail. Retrieve your messages from anywhere at anytime. It's as easy as having a personal receptionist at home. |
| Call Forward to Voicemail | If you don't wish to be disturbed, you can send your phone calls directly to Voicemail. |
| Voicemail to Email | Send your Voicemail to any designated email with ease at no extra charge. |
| Last Call Return | Return the last call by using the Last Call Return feature. |
| Message Waiting Notification | When you have messages, TrueRing will notify you with a distinctive stutter tone when you pick up the phone. |
| Ring Timer | You can set the number of rings to allow you time to get to the phone. |
| Call Log | Call Log allows you to view calls you have made, received or missed with a time stamp. |
| Speed Dial Manager | Program your top 30 dialed numbers through the web portal and make it easy for you to dial those numbers with out having to look them up. |
| Phone Book | Add and delete contacts with ease through the Phone Book option on the web portal. |
| Music On Hold | Gone are the days of boring silence while on hold. Should there need to be a hold, callers will enjoy music while they wait for you to return to the call. |
| Online Account & Control Panel | With an advanced online control panel system it has never been easier to customize your phone system to fit your needs. |
| E911 | Should you require emergency assistance, it will be directed to the E911 address that you have provided. |
| Keep Your Existing Number | With TrueRing there is no need to change your phone number. We can port your number while upgrading your service to a clearer more reliable and affordable service. |
Some features may not work on all phones, please check your device's manual for more information on features it supports. Some features are activated using "feature codes" entered into your phone handset, or by using the online TrueRing website. For more information on a feature, or if you are having trouble, please contact customer service.
---