Server Colocation
Your business needs a robust infrastructure that is secure, cost-effective and reliable in order to remain competitive in today's market. ISOMEDIA's colocation services give you the opportunity to leverage the power of our infrastructure by placing your servers directly within one of our secure data centers in Seattle, Redmond, or Bellevue. The benefits of colocation are paramount to the success of your daily mission-critical operations.
Availability
ISOMEDIA's Seattle area Colocation Data Centers have superior connectivity, cooling, and power management systems to ensure your servers and applications are always available. Our advanced high availability environment ensures your data and applications are secure and available 24x7. With data centers across the Puget Sound region, in Seattle, Redmond and Bellevue, our colocation options are conveniently close to you and your business.
You can maintain fast and reliable access to the Internet for your website applications with direct access to ISOMEDIA's redundant Internet backbone. Our Seattle, Redmond and Bellevue Colocation Data Centers connect to the most robust network backbone available and include network-based route-optimization services that maximize network availability while minimizing latency and packet loss. Our Internet backbone features an aggregation of multiple Tier-1 and Tier-2 networks; should unforeseen circumstances cause one or more networks to fail, your online operations will remain intact, allowing your business to function normally.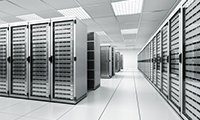 ISOMEDIA's Cooling and Power Management infrastructure is designed to offer the most optimal environment for your online applications. Our Seattle, Redmond and Bellevue data centers were designed to fit the different needs of our customers. Our data centers have the options of raised floor cooling, "hot/cold" row configurations, redundant AC and DC power availability, gas suppression fire protection, private cage areas and suites.
ISOMEDIA colocation is always evolving to take advantage of the latest technology as well as expanding to ensure our customers have room to grow. Our experienced IT engineers and experts are always planning our next expansion offing you the flexibility to grow as your company's requirements increase.
Security
Have peace of mind knowing your Internet operations are secure. Our colocation solutions and environment meet the national industry standards for PCI and SSAE 16 compliance. Audited by third-party certified accountants for financial, procedural, security, and availability compliance; our data centers are the best, and most secure, facilities availability for your business.
ISOMEDIA's Seattle, Redmond and Bellevue data centers offer comprehensive security solutions regardless if you have one server or one hundred. ISOMEDIA data centers follow rigorous standards for physical security compliancy with 24x7 video monitoring, electronically controlled locks, reinforced security cage access, and manned security checkpoints ISOMEDIA's data center and network operations are audited by an outside auditor and certified that they meet national compliance standards to protect against security risks.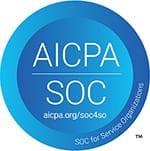 Integrity
ISOMEDIA is one of the leaders in Colocation and Internet services for Businesses in the Northwest. In business for over twenty years, ISOMEDIA was built on the idea of being dedicated to our customers. We have one of the top rated support teams in the industry and are dedicated to exceeding the needs of our customers. Many colocation customers have been with ISOMEDIA for over 10 years because we do whatever it takes to satisfy their needs. ISOMEDIA's wide spectrum of options backed by a high-capacity network, flexible infrastructure, nationally recognized security compliance and customer-focused support make ISOMEDIA the best choice for your Seattle, Redmond or Bellevue colocation needs.
SSAE 16 Certified
ISOMEDIA is now verified as the best choice for the security needs of your organization when it comes to Data Center and Internet services.
ISOMEDIA's Washington Data Centers
Available Options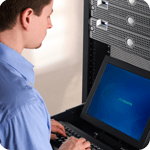 Managed Monitoring Service
Managed Monitoring Services are ideal for servers that require monitoring and 24/7 service response of critical Internet services. Includes monitoring of up to 10 service/data points and one hour per month of administrative assistance during normal business hours. Administrative hours purchased across multiple servers are pooled.
Advanced Managed Monitoring Service
Advanced Managed Monitoring Services are ideal for servers that require monitoring and 24/7 service response of more complex critical Internet servers. Includes monitoring of up to 20 service/data points, Operating System patch maintenance and four hours per month of administrative assistance. Administrative hours purchased across multiple servers are pooled.
*Monitored service and data points are simply measures of a server's or application's performance and health. Typical checks include: HTTP response time, ping response time, FTP availability, terminal services availability, hard drive utilization, cpu load, database availability, SMTP response time and availability, etc.
---

Call 1-866-838-4389 and an ISOMEDIA Sales Representative will be happy to assist you in determining which Colocation option is right for your business.