Web Page Hosting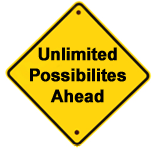 ISOMEDIA is dedicated to helping you get the most from your web site. ISOMEDIA has been providing Internet service to hosting customers since 1995. Our data centers have multiple layers of redundancy and serves several Fortune 100 companies and some of the top web companies in the world. All of our systems are monitored 24 hours a day, 7 days a week, 365 days a year, by our staff of highly trained system administrators who can respond in minutes to any problem affecting your site. ISOMEDIA Personal Hosting gives you many features you have to pay extra for from other hosting providers and gives you all the benefits of a first class hosting service without all the price and complicated systems.
Online Control Panel & SiteBuilder
The ISOMEDIA Personal Hosting control panel is designed to simplify the management and administration of web sites. The control panel automates a large number of tasks allowing you to manage your site without having to learn volumes of programming books. ISOMEDIA's control panel puts everything in easy to understand language with an intuitive interface. If you get lost ISOMEDIA's online video tutorials are there to guide you through whatever your need.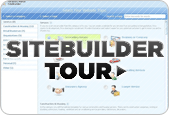 ISOMEDIA's new SiteBuilder software is an easy to use web application designed to create and manage web sites. ISOMEDIA's SiteBuilder comes with the tools you will need to make setting up that image gallery or modifying pages simple allowing you to focus on what makes your site different, your content. This next-generation software is easy to use and offers a large array of options and templates so getting started is just that much easier.
The New SiteBuilder software includes many new templates and features including:
Easy-to-Use Web Interface - 5-Step point-and-click wizard that includes design and layout templates, page structure, sample text, and a powerful WYSIWYG (What You See Is What You Get) editor so you can focus on your site instead of learning how to program.
100s of Templates and Features - Hundreds of sophisticated templates included in combination with advanced statistics, image controls, and a powerful WYSIWYG editor.
Designed for You - Provides an assortment of skins to integrate with your site control panel and modify look-and-feel to make your entire experience customized to you and your family.
QuickBuild Plugins
Need a quick image gallery setup? Need a quick WordPress blog site to tell the world your story? You want to setup a family forum to chat with friends and family? No problem, there is a QuickBuild plugin for these and many more web based application needs, all at no extra cost! Our QuickBuild library is extensive and has a plugin for all of your needs. ISOMEDIA is updating the library of QuickBuild plugins all the time so there is always something new being added for you to use or play with on your site.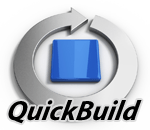 ISOMEDIA's QuickBuild library includes:
WordPress, geeklog, and other popular blog applications
Gallery & Coppermine image gallery applications
Drupal, Joomla, Typo3 and other web portal applications
Several of the most common Wiki web based applications
Online Forum applications such as phpBB and SMF
And Many More
Some QuickBuild plugins install third-party software which may require a separate license to be purchased from the third-party software provider.
Personal Hosting – SUPERCHARGED!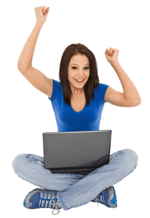 With ISOMEDIA Personal Hosting your web site is hosted on one of the most advanced server technology platforms available today. Your site will reside on a Dell PowerEdge server in one of ISOMEDIA's state of the art Data Centers. All of ISOMEDIA's data center's have redundant power and generator, DNS (domain name servers), cooling, and fiber connectivity. The datacenters have multiple GigE connections to the Internet for fast and extremely reliable connectivity. And as server technology becomes more available our expert hosting administrators will move your site to the most up to date platform and hardware.
ISOMEDIA Personal Hosting gets all the advantages of many Enterprise packages without the added cost. ISOMEDIA's Personal Hosting's reliability, speed, ease of use, and great support is ideal for any family or personal site. At an easy once a year price of $24.99 and all the features you could need, ISOMEDIA Personal Hosting just makes good sense.