Virtual Private Servers
ISOMEDIA VPS Advantages
ISOMEDIA Virtual Private Servers are perfect for businesses looking for more control, flexibility and performance than our "shared" web hosting options, but without the investment required for a dedicated server. ISOMEDIA VPS plans provide a mid range option for businesses and individuals looking for an economical solution to meet their growing hosting needs. We have carefully designed multiple VPS configurations to best match the needs of today's expanding business requirements.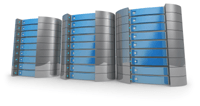 In addition to all the benefits a VPS offers, every ISOMEDIA Virtual Private Server solution includes several additional features that give customers added flexibility.
You have Complete Control
ISOMEDIA has put the power to control your entire server environment in your hands via a robust control and management panel. ISOMEDIA has also made it easy to have multiple IP addresses allocated to you for use on your VPS through our online setup and ordering process. You can install any third party, open source, or commercial applications as you get full root access, including SSH access, on every ISOMEDIA VPS.
Security in a Virtual Environment
ISOMEDIA has also gone to great lengths to ensure your VPS is securely isolated from other VPS customers. This protects you from processes that may crash a neighboring VPS due to the world-class virtualization management solution used to manage our VPS environment.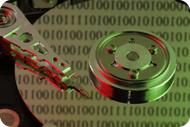 Back-up your data with a few clicks.
New security measures have been implemented offering an improvement from existing security features. The software's redesigned subsystem improves overall system security, which in return, provides additional security for your business.
Backups and Restores
ISOMEDIA has made backing up your virtual server easy via the included Power Panel. With a few clicks your environment is safely backed up, and restoring a virtual server to the initial configuration is just as easy should your VPS becomes unusable.
Network Connectivity & Infrastructure
Choosing an ISOMEDIA VPS solution gives you the added advantage of ISOMEDIA's redundant Gigabit connections to multiple Internet backbone providers. In addition, ISOMEDIA's network operations center monitors all network and server processes and connections 24/7/365 in case of any emergency. ISOMEDIA's VPS server hardware is located in one of our three, enterprise class data centers, supplying the best environment possible for the hardware hosting your VPS.
Future Growth
ISOMEDIA has over 16 years of experience as a full service Internet Service Provider and is one of the largest privately owned providers in the Northwest United States. No matter how your technology needs evolve, ISOMEDIA can offer you the right solution.
Intuitive Control Panel
ISOMEDIA features a comprehensive control panel solution used worldwide for Virtual Private Servers and Shared Hosting. The control panel is designed to simplify the management and administration of web sites. Our soluction automates a large number of tasks allowing you to reduce operating costs, while at the same time, increase profitability and efficiency.
The control panel offers three login levels with ISOMEDIA's Virtual Private Servers, each level having its appropriate roles and responsibilities:
Client/Reseller - Second tier login account where the users are given domain creation rights. Clients can administer to groups of domains using a single login.
Domain Owner - These are individual domain owner accounts with predetermined permission sets and interface for single domain administration.
Mail User - This is the individual mail account, which allows the user to log in to their own private interface and manage passwords, spam filters, anti-virus settings and much more.

Extensive Platform Support
The control panel is powered by Plesk® Panel and now has many features, skins, application packs, language packs and documentation for UNIX, allowing your business to easily manage your Internet operations. Operating systems supported are SuSE, Fedora Core 5, CentOS, and Ubuntu.
Innovative Ease of Use
Take advantage of the intuitive and attractive interface that is easy for you to understand, which is now task oriented and fully customizable. The control panel comes with many additional skins and even gives you the ability to design your own custom skins and manage them in the browser-based interface.
Highest Stability
Our solution is specifically designed to be the most stable and secure control panel available, which helps streamline your business processes. The control panel has managed five million plus domains globally and can support thousands of accounts per server to maximize profitability for your business.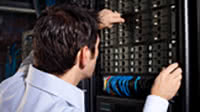 VPS Management Help
Concerned that running your own server, even a virtual one, may be too much to handle? ISOMEDIA has available VPS management options to customers in case you get into a bind and don't know exactly how to get out. A Managed VPS is just an additional $25 a month and include monitoring of up to 5 service/data points and a half hour per month of admin assistance during regular hours. If you need more help additional hours of admin assistance are just $100 per hour when you have management as part of your VPS. This is a great option and at a great price if you need a VPS guru's help from time to time.
---
---

Call 1-866-838-4389 and an ISOMEDIA Sales Representative will assist you in signing up for the right VPS package today.