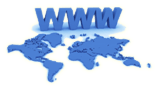 Domain Registration
Register Your Business's Domain Name Today!
ISOMEDIA can register or transfer any Internet domain you desire. Due to ISOMEDIA's years of experience as an ISP we have an in-depth understanding of the "ins and outs" of domain registration and management. ISOMEDIA Domain Registration comes with many tools other registrars don't have or charge extra for, like custom DNS Manager and FREE Private Registrations! Join the 1000s of domain registration customers and take advantage of ISOMEDIA's expertise for just $11.95 per year!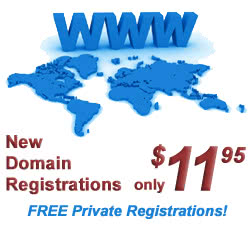 All ISOMEDIA Domain Customers Receive:
Free Domain & DNS Manager
Free Private Registrations
Free Domain Parking
Free Domain Forwarding
Free Domain Locking/Unlocking
Free Technical Support
Free Setup!
Search for your Domain:
Register any .COM .NET .ORG .INFO OR .BIZ Today!